WHY OAKLEAFE CLAIMS Wales
We offer a niche service that involves a visit to each Policyholder. The property will be surveyed and a report produced highlighting inadequacies where conditions or warranties contained in the policy are not being met. Failure to comply with these warranties and conditions threatens the viability of any subsequent claim.

This Oakleafe product improves policyholders' compliance with the terms of their policy. It will review contractual requirements against actual circumstances at the insured's location. This will aid a broker with renewal or mid-term improvements to existing policy cover to ensure the policyholder is more likely to have their claim paid.

Like our Valuation survey, this Mid Term Survey makes recommendations on improving a policyholder's insurable position and will highlight elements that may cause a claim to be rejected or reduced.
ABOUT
OAKLEAFE CLAIMS
How Can We Help You?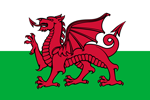 Typical Rebuild Calculation elements include but are not restricted to:
regulated by the FCA and completely independent
GET IN TOUCH
If you have been declined while trying to claim on your domestic or commercial insurance, we can help. We can also help with professional services, for example, Brokers, VAR Valuations and Managing Agents.