Commercial Theft
Insurance Claims
Making An Insurance Claim After Theft
Theft Claim Management

For Your Business
If you have been unfortunate enough to experience Burglary, Malicious Damage, or Theft to your business, you will understand it's not just the cost of the stolen items that you incur as a loss but the inability to operate which has the most impact. There will no doubt be some material damage to the building and your fixtures and fittings too. Inevitably there will be some financial loss as a result. The effects on revenue can be very disruptive. Often making a commercial business insurance theft claim can be a complex and overwhelming task that takes up a lot of your time which is better spent on working on your business.
BOOK APPOINTMENT
Professionals On Your Side
Ideally, we would be in place to assist you at the start of the claim process, but we can also rescue a claim that is already underway. Once appointed we will immediately give you access to the specialists that the Insurance company will use on their side to minimise or even refuse to pay out. This way we ensure you get your full entitlement in all respects. You will have ON YOUR SIDE a claims technician, Chartered Surveyor, Project manager, Restoration Experts, and Building Contractors.
LOSS ASSESSING
YOU MAY BE GOOD AT NEGOTIATION BUT ARE YOU AN EXPERT IN INSURANCE CLAIMS?
DON'T TAKE THE RISK AND GO IT ALONE.
What is Business Interruption?
Business Interruption Insurance covers financial losses that are a direct consequence of an incident. Business Interruption will assist with quantifying loss of profit, loss of rental and additional staff costs.
How Can We Help You?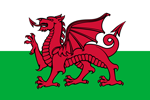 Commercial Theft Insurance Claims
Your Insurance company will appoint a loss adjuster to look after their interests. They are paid by them to assess the validity of the claim and see how they can reduce or even refuse to pay the claim. They are NOT on your side.

We will manage the entire process and get what you are covered for. Let us present the options to you for a final decision. We will take away the stress and aggravation of dealing with Insurers and their appointed representatives. As well as your Building Insurance Claims, our Loss Assessors will quantify your material, stock, and contents losses & our Chartered Surveyors will scope the damage to the building. Business Interruption and Increased Costs of Working (ICOWs) are negotiated to ensure you are returned to the pre-loss growth track.
Make your property safe and mitigate any additional damage.
Oversee all parties including Insurers Loss Adjusters and their Specialists.
Interpret your policy, its wording and any conflicts relating to compliance with its conditions.
Collate the required information and negotiate your entire claim including including but not limited to Reinstatement Works, Stock or Content Losses & Business Interruption.
Maximise your entitlement of Business Interruption cover and justify any Increased Costs of Working.
Survey the property to identify any defects not visible to the naked eye to protect your long term investment.
Aid with specialist appointments should assistance be required in complex situations such as your own forensic scientists.

Push Insurers to accept liability as quickly as possible, in order to obtain Interim Payments to help you maintain your business operations.
ABOUT
OAKLEAFE CLAIMS