HOME IMPACT DAMAGE
Insurance Claims
Making An Insurance Claim After Flood & Water Damage
impact damage Claim Management

For Your Home
If your home suffers impact damage from a vehicle impacting your property or as a result of storm damage, serious structural damage can occur to a buildings superstructure. People often look at the aesthetics as being damaged but the consequences can be far more severe. Shoring up the property and ensuring you and your family are safe are our priority in this event. You will find your insurance company will be less friendly when you notify them of the claim. Unfortunately we find they are usually slow to react to enable them to check the claims validity and if you have complied with your policy contractual terms before they will accept the cost for even the smallest of works. You are often on your own to deal with the urgent emergency works needed to secure your property.

Oakleafe Claims Wales have a reactive network around them to support our Loss Assessing activities. We will handle the claim for you and arrange mitigation or temporary works needed to make the building safe. We will manage all meetings and negotiations with your Insurers and their Loss Adjusters to protect your interests. We will prepare and present a fair but comprehensive settlement for all building works and other losses you may have incurred. Like insurers will have on their side to protect themselves to cost, you will have your own Loss Assessor, Chartered Surveyors and Structural Engineer looking after you to make sure all the damage is accounted for. Oakleafe Claims Wales will also introduce you to a network of local and national Insurance approved contractors and project managers to oversee the works for you.
BOOK APPOINTMENT
How Can We Help You?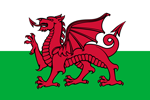 Domestic impact damage Insurance Claims
Oakleafe are the only experts there to look after your interests, negotiating settlements with the loss adjuster to get you what you're entitled to. We push insurers to accept liability, and ensure that you are treated fairly and promptly.

All our experienced Loss Assessors are part of the award winning service we pride ourselves on , offering unparalleled assistance in householder Impact damage claims. Many of our Assessors are building experts who have enormous experience with the problems faced with Impact claims. We will make a real difference on the settlement you receive. You may be a good negotiator but are you an expert in Insurance? Let us handle the stress and irritation of negotiating your claim, allowing you to concentrate on looking after your family.
Make your property safe and mitigate any additional damage
Deal with your insurance company and their loss adjuster, investigator, surveyor etc.
Negotiate emergency funding and interim payments
Re-home pets into suitable accommodation
Arrange estimates and valuations, and accurately quantify the full extent of your claim.
Catalogue, photograph and present your contents claim to insurers
Arrange Alternative Accommodation
Compile and present the claim to insurers
ABOUT
OAKLEAFE CLAIMS
YOU MAY BE GOOD AT NEGOTIATION BUT ARE YOU AN EXPERT IN INSURANCE CLAIMS?
DON'T TAKE THE RISK AND GO IT ALONE.