Commercial Insurance
Claims Handling
Insurance Claim Management For Your Business
Commercial insurance claims and their policies are usually complex. Claims are complicated and take up a lot of your time, time which is better spent working on your business. We are multi-award winning Loss Assessors who operate in the whole of the UK. We can help recover your business after a major event to pre-loss circumstances. Fire and Floods cause major disruption to trading. We understand that you will want to return to the status quo as quickly as possible and that lost trading means no income with customers going elsewhere. Unfortunately, Insurance Companies do not share this urgency and this is often contrary to their approach in the event of a claim.

We will inject some energy and enthusiasm into the claim process to get you back on track quickly. Oakleafe Claims Wales will also ensure you receive your full entitlement under your policy and deal with everything - all Meetings, Investigations, Forensic science attendances, negotiations, quantification, and obtaining interim Payments.
BOOK AN APPOINTMENT
Helping your business get back on track
Helping Your Business Recover
You may not be surprised that when you make a claim your Insurance company is less than enthusiastic and does not respond with the same enthusiasm in which they took your premiums. It is in the Insurers' Interest to slow the process to strangle your business financially so that you may accept a more economical settlement. They may even try to refuse to pay the claim in the first instance. All the entities that attend to your claim from Insurers are ON THEIR SIDE and are there to support their efforts to reduce or not pay the claim.

You are legally allowed to use Oakleafe Claims Wales, a Loss Assessor, to prepare, present & negotiate your claim. We give you the professionals that insurers rely on to challenge your claim but we are on YOUR SIDE. The advantage of having us represent you is that we will ensure you get your full entitlement & let YOU control your own claim, not your Insurance Company. It is in everyone's interest to get you trading as pre-loss as quickly as possible and this is our primary objective.
GET IN CONTACT
GET YOUR BUSINESS UP AND RUNNING AGAIN.
How Can We Help You?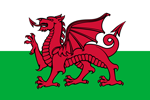 Commercial
Find alternative temporary commercial accommodation and equipment.
Arrange estimates, valuations and accurately quantify the full extent of your claim.
Negotiate interim payments.
Deal with your Insurance Company and their Loss Adjuster, Investigator, Broker, Surveyor, Contractors, Solicitors, etc.
Calculate accurately your Business Interruption claim, including Loss of Profits and Increased Cost of Working.
Negotiate emergency funding to cover items such as staff wages.
Compile and present the claim to insurers.
ABOUT
OAKLEAFE CLAIMS
Maybe you may have suffered loss or sustained damage as a result of negligence by a third party?

Insurance claims are complicated and you will need an expert on your side.