Storm Damage Insurance
Claims Handling
Making An Insurance Claim After Storm Damage
STORM & TEMPEST DAMAGE CLAIM MANAGEMENT

FOR YOUR HOME
Oakleafe Claims Wales has significant experience with storm and tempest damage claims. We have seen all the types of damage that storms can cause to your home. Often, structural damage is missed as people concentrate on the aesthetics being repaired. This can have long-term consequences both in terms of the residual values of your home and long-term superstructure issues. Our aim is to get you back in as quickly as possible following your domestic household storm or tempest claim.

We would like to be in place to assist you at the start of the claim process to give you complete control, but we can also assist with a claim that is already underway. Once engaged, we will give you access to our team of specialists ON YOUR SIDE like the one's Insurance companies will use on their side to minimise or even refuse to pay out. This way we ensure you get your full entitlement in all respects. You will have your own claims technician, Chartered Surveyor, Project manager, Restoration Expert, and Building Contractor. From start to finish – WE WORK EXCLUSIVELY FOR YOU.
BOOK APPOINTMENT
How Can We Help You?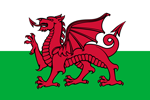 Domestic Storm Damage
Your Insurance company will appoint a Loss Adjuster who will look after their interests and attempt to reduce their liability by minimising the claim settlement. They are engaged and paid by your insurer to assess the validity of the claim and see how they can reduce or even refuse to pay the claim. They are NOT on your side nor are they truly independent.

We ARE ON YOUR SIDE and will manage the entire process to get what you are covered. Let us present the options to you for a final decision. Oakleafe Claims Wales will take control of the situation and are your specialist. We will take away the strain and can make a real difference to the outcome of your claim. We will prepare and present the claim in a format Insurers are accustomed to seeing that will expedite the claim process ensuring you get exactly what you are entitled to allowing you to concentrate on more important things.

If you go it alone and let Insurers tell you what your claim is you may later realise that you were entitled to much more than you actually received at which point it may be too late.

Our Response & Restoration Network offers storm damage restoration services to support the process.
Make your property safe and mitigate any additional damage.
Deal with your insurance company and their loss adjuster, investigator, surveyor etc.

Organise boarding up, decontamination and restoration to your home.
Negotiate emergency funding and interim payments.
Compile and present the claim to insurers in a professional format.
Arrange Alternative Accommodation for your family and any pets.
Catalogue, photograph and present your contents claim to insurers.
Arrange estimates and valuations, and accurately quantify the full extent of your claim.
ABOUT
OAKLEAFE CLAIMS
YOU MAY BE GOOD AT NEGOTIATION BUT ARE YOU AN EXPERT IN INSURANCE CLAIMS?
DON'T TAKE THE RISK AND GO IT ALONE.