HOME Flood & Water
Insurance Claims
Making An Insurance Claim After Flood & Water Damage
FLOOD & ESCAPES OF WATER CLAIM MANAGEMENT

For Your Home
If you suffer water damage from a burst pipe, leak, or flooding, we can help. We will identify and quantify all the damage to your contents and building. We will organise drying equipment to speed up mitigating the damage and expedite the process of restoring your home back to pre-loss condition. You will have your own Chartered Surveyor to deal with identifying the damage to your property and oversee the resulting building works. We will prepare and present your Insurance claim quickly and efficiently. Our entire claims solution setup will let you concentrate on more important things.

We will ask for an interim payment to help you and arrange alternative premises for you and your family to stay in if your policy allows for this.
BOOK APPOINTMENT
How Can We Help You?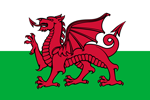 HOUSE WATER INSURANCE CLAIMS
Burst pipes and water damage cause significant problems in a property. Wet contents are often beyond economical repair. It is often an enormous task to remove standing water and wet items after the leak, with help from mechanical equipment often being required before any other work is even considered. Our other support networks provide specialists and restoration contractors enabling us to offer a flood & water damage repair solution in conjunction with our Insurance Claims management Loss Assessing. The professionals in the process will oversee every aspect of the claim process on your behalf from start to finish.

Oakleafe has been handling water damage claims for businesses and individuals since World War 1 and knows exactly what to expect from Insurers. We only work for the policyholder. Even if you are experienced in life, dealing with an Insurance company is often difficult and stressful. We can take this away from you and handle all aspects for you, giving you back control of YOUR claim.

If you choose to let the Insurers handle your claim you may later realise that you were entitled to more than you actually received at which point it will be too late. The Loss Adjuster that insurers employ is there to protect the Insurer not you. Let us be the professional on YOUR side.

Our partner Drying & Restoration Network, Response, offers flood restoration help and has a wealth of experience in restoring water-damaged properties.
Deal with your insurance company and their loss adjuster, investigator, surveyor etc.
Organise drying out or decontamination specialists to clean your home.

Negotiate emergency funding and interim payments.
Re-home pets into suitable accommodation.
Arrange estimates and valuations, and accurately quantify the full extent of your claim.
Catalogue, photograph and present your contents claim to insurers.
Arrange Alternative Accommodation.
Compile and present the claim to insurers.
ABOUT
OAKLEAFE CLAIMS
YOU MAY BE GOOD AT NEGOTIATION BUT ARE YOU AN EXPERT IN INSURANCE CLAIMS?
DON'T TAKE THE RISK AND GO IT ALONE.