Domestic Insurance
Claims Handling
Insurance Claim Management For Your Home
Making a Domestic Insurance Claim if your home has been affected by Fire, Flood, Theft or Storm damage can appear complicated and extremely stressful. At Oakleafe Claims Scotland we take away the stress and handle all the matters on your behalf leaving you to concentrate on your family and more important elements in your life.
BOOK AN APPOINTMENT
Helping you get your life back on track
Helping You Recover
You will find your Insurance company is less passionate about your circumstances when you submit a claim compared with when they were taking your premium. Insurers will appoint a Loss Adjuster to check the claim circumstances and report on whether they intend to settle the claim or not. They are the Insurance Company's agents, not yours, and their job is to minimise any pay-out and protect the Insurers. It is likely that you will feel intimidated and that you have lost control of your claim which will be the opposite of what you expect. The Loss Adjuster is engaged, paid for, and dictated to by your Insurance company so they are not truly independent. They will rely on the fact that you are not a specialist in Insurance matters to reduce the Insurance Company's liabilities or not pay the claim at all.
WHAT AM I ENTITLED TO?
You are unlikely to know if any settlement offer is what you are entitled to. Oakleafe Claims Wales gives you back control of your claim and supplies you with the same Professional support that the Insurance company uses to minimise your claim but on your side. We will interpret your policy document then prepare, present & negotiate the right settlement which best suits your requirements, not one which insurers want to pay, which is often the least amount.

According to the Financial Mail, we often get people up to 40% more than they would themselves.
GET IN CONTACT
LET US HELP YOU & YOUR FAMILY RECOVER

How Can We Help You?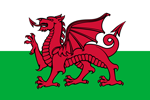 Domestic
Deal with your insurance company and their loss adjuster, investigator, surveyor etc.
Organise drying out or decontamination specialists to clean your home.
Negotiate emergency funding and interim payments.
Re-home pets into suitable accommodation.
Arrange Alternative Accommodation.
Catalogue, photograph and present your contents claim to insurers.
Arrange estimates and valuations, and accurately quantify the full extent of your claim.
Compile and present the claim to insurers.
ABOUT
OAKLEAFE CLAIMS