Burglary Insurance
Claims Handling
Making An Insurance Claim After A Burglary
BURGLARY CLAIM MANAGEMENT FOR YOU
If you have experienced a burglary, it makes you feel insecure, anxious, and lost as to what to do next. The entire claims process is intimidating and Insurer's Loss Adjusters will interrogate you and the circumstances as though you are the guilty party during a domestic household burglary claim.

When you notify your insurance company of your claim, they will automatically appoint a Loss Adjuster to investigate the claim and its circumstances. Loss Adjusters are engaged and paid for by insurers to look after the interests of the Insurance Company, not you. Despite their claim, they are not therefore truly independent. If during the interview they realise you have not met the conditions of your policy, they will refuse (repudiate) your claim and not pay for it. A Burglary claim usually involves taped interviews and written statements. Police and other evidence such as CCTV are reviewed. The Loss Adjuster will also check the levels you are insured for are adequate and attempt to reduce any pay-out for the Insurers. Loss Adjusters usually rely on ex-policemen to attend and quiz policyholders' claims. Your history, financial status, and the claim circumstances are often questioned to look for motives that may implicate you. Why would you want to attempt this without any representation on your side?
BOOK APPOINTMENT
How Can We Help You?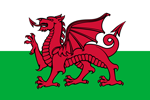 DOMESTIC BURGLARY CLAIMS
We will protect you and provide you with the specialism the Insurers have but on YOUR side. This way YOU control your burglary claim and not your insurance company. We have decades of experience in the protection and management of household burglary claims. We manage all interviews and investigations then prepare and present the claim to Insurers in a format that assists in its smooth settlement.

Everyone else in the claim process works for the Insurance company and is looking after their interests. Let us look after yours.
Make your property safe and mitigate any additional damage.
Deal with your insurance company, all interviews, meetings and their loss adjuster, investigator etc.
Organise emergency works and making safe.
Interpret your policy, its wording and any conflicts relating to compliance with its conditions.
Compile and present the claim to insurers.
Arrange estimates and valuations, and accurately quantify the full extent of your claim.
Aid with specialist appointments should assistance be required in complex situations such as specialist valuations.
ABOUT
OAKLEAFE CLAIMS
You may be a good negotiator but are you an expert in insurance?
DON'T GO IT ALONE.