Insurance Claims for MANAGINg AGENTS
Oakleafe Claims Wales can provide a Professional claims management solution for estate & managing agents to support your landlords in the event of a claim. You will have access to a niche, revenue-generating service which can be re-branded and re-sold to Landlords as required. We are working with several nationally recognised Managing Agents who outsource their claims for us to handle on their behalf.

You receive your own unique claim contact number with analytics and bespoke literature. There is zero cost to you or the landlord. You may be able to utilise your own contractor networks in line with your own agreements as part of this. This is a niche VIP service from Oakleafe Claims Wales and a complete solution that is usually time-consuming and often detracts your staff from their daily responsibilities. Reduce your overhead and let us take the burden away from your own resources.

You need no financial or time resource investment. All the claims processes, technicians, and IT systems are in place. We have full FCA accreditation, in-house Chartered surveyors, CII and CILA-qualified claims managers on board. We are an award-winning National entity and will handle the claims from start to finish.
ABOUT
OAKLEAFE CLAIMS
We Support Your Property Owners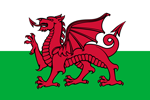 As Property Managing Agents you will be aware you must have a procedure in place for submitting insurance claims on behalf of homeowners and for liaising with the insurer to check that claims are dealt with promptly and correctly. This is a time-consuming and often complex process that can leave you with the unwanted liability of ensuring you quantify and present the loss accurately. Remember it is the policyholders' job to prepare and present their claim, not the property factors. Insurance Loss Adjusters will not do this for you. This leaves you in an often-compromising situation.

The Loss Adjusters appointed by the Insurance company are there to protect their interests, often in conflict with what is needed to secure your property owner's best interests. Their obligations lie with their principles which are the Insurance company. How many times as a property factor have you had problems with Insurers reducing or even refusing a claim which leaves uninsured losses for your clients?

How do your property owners react when they are notified that they now have to contribute towards a proportion of the work? This often reflects very badly on you as a property factor – as far as the homeowners are concerned – you organised the Insurance!
We Can Take Care Of
All fire, flood, leaks & impact related damage

Preparation and presentation of the claim to insurers

Handle all communications and negotiations

Professionals such as Surveyors and other specialists

End to end management of the entire process

ABOUT
LOSS ASSESSING
Advanced Claims Tracking
We will provide you with a direct communication medium to your own claim's technician and access to our Trackpro claims tracking online portal which will keep you up to date with every step of the process.
GET IN TOUCH
If you have been declined while trying to claim on your domestic or commercial insurance, we can help. We can also help with professional services, for example, Brokers, VAR Valuations and Managing Agents.